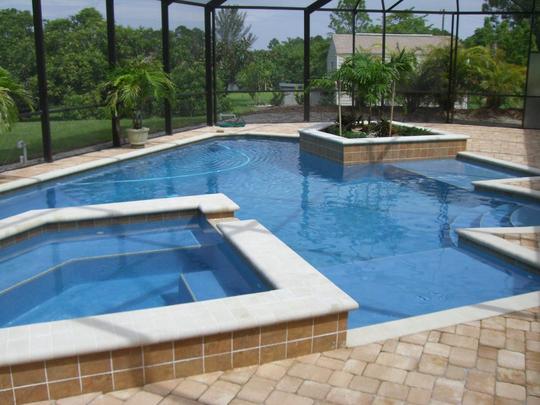 Summer is around the corner and that means more time for friends and family in the swimming pool. Swimming pools are fun and enjoyable but can also present a lot of danger. One of those dangers is the pool drain. In 2008, the Virginia Graeme Pool and Spa Safety Act was enacted. This law was created after the granddaughter of former Secretary of State James A. Baker III died when she was trapped by the strong suction of a spa drain. To prevent this from occurring again, this law requires a cover on pool drains. Let's take a look at anti-vortex drains, also known as anti-entrapment pool drains.
Swimming pools, residential and public, have drains on the bottom of the pool. Children are curious and often will play near these drains. Before 2008, the Consumer Product Safety Commission (CPSC) said that dozens of children died each year from "suction entrapment." Today, due to careless pool and spa owners, children continue to be injured or die.

Drain Cover
Pool and spa drains have a suction type outlet and must have an anti-entrapment cover. If the cover is missing or broken, children and bathers can get body parts, hair, and jewelry trapped in the drain, or become suctioned to it. Ultimately, this will result in injury or drowning. Picture a high powered vacuum cleaner and the force of the suction is hundreds of pounds. Not even the best swimmer can get themselves out of the drain. To keep this from happening, an anti-entrapment pool drain cover is required. However, it can't be just any cover and correct installation is required. The anti-vortex pool cover is in a dome shape instead of a flat cover. The cover molds to fit the drain and protects the child from the suctioning, like a vacuum, that is underneath.
Dual Drains Instead of One Drain
In addition to the anti-vortex drain or other anti-entrapment pool drain, experts in the spa and pool industries have started to use two drains. These are called dual drains and instead of just one drain in new construction pools and spas, two are installed. If a swimmer is near one of the drains, the suction will switch to the other drain that is 3 feet away. This will allow the swimmer to escape. Safety vacuum release systems is another idea in that it would shut off the pump when it senses that there is something building in the vacuum.
Drain Safety Precautions to Take in a Swimming Pool
Don't allow children to play on or near a drain
When your spa or pool is serviced, check that the drain cover is re-attached properly
Hire a professional to replace a drain cover
If the drain cover is loose or broken, get out of the pool and notify the owner right away to turn off the pool or spa
Conclusion
Swimming pools are a lot of fun and can continue to be. If you are a pool owner or operator, check the drain cover to make sure it is installed properly. In addition, if you are buying a home with a swimming pool, it is a good idea to have it inspected. A professional will look at the drain carefully and you can have peace of mind that the pool is safe.
Have questions or comments about swimming pool entrapment covers? Please comment here and contact us if we can be of help!