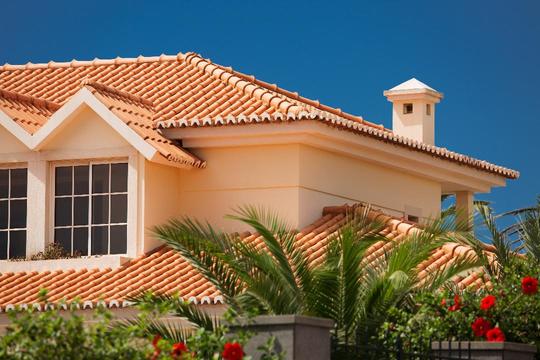 Living in Florida, our heat, humidity, and various storms can take a toll on our homes. Tile roofs are aesthetically pleasing with the various colors and styles and give a home a fresher look. There are many great things about clay and concrete tile roofs! One of those is they are made to weather the harsh conditions, such as 150 miles per hour winds. However, maintaining your tile roof in order to last 50 years or more as intended is important. Let's look at four ways to maintain your tile roof in Florida.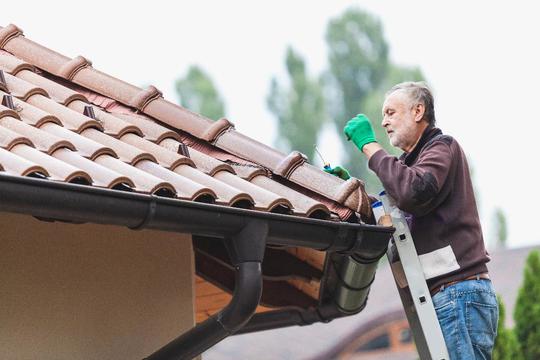 1. Inspect the Tile Roof
Tile roof maintenance can be performed by a homeowner with a visual inspection from a ladder. However, a better and safer idea is to call on a professional. It can be dangerous and inspectors know what to look for. The roofing professional will look for installation, flashing, fastening, proper exposure, missing or damaged tiles, environmental issues, shrinkage cracks, and excessive weight. There is also a particular way to walk the tile roof that a professional knows how to do without breaking them. The last thing a homeowner wants to do is break tiles while trying to inspect it.
2. Clean the Tile Roof
Maintaining your tile roof is even more important because moss and algae grow easily, especially in Florida. You don't want a letter from the HOA telling you that your roof is dirty. Inspectors can look for the algae and other organisms and possible pests that can be on your roof. The chemicals can be hard on the house and the water table so many companies offer less harsh cleaners that are safer for the environment. The algae can damage the structure of the roof and cost you thousands to repair it if you let it go too long.
3. Clear Off the Debris from the Tile Roof
When performing tile roof maintenance, the homeowner can clean the debris out of the gutters on their own. However, this can be quite an undertaking. Hiring a professional to come out and clean the gutters, and survey the roof at the same time may be easier. Often, debris is trapped under the tiles and can damage the roof and hold water that can lead to growth. You may see a professional using a broom to sweep the debris to avoid the possibility of breaking any tiles.
4. Repairs
Hiring a professional to check your roof a few times a year will help keep repair costs low. The inspector will find, repair the area, and replace the tiles before the damage is a big issue. Even though repairs can be expensive, they need to be a priority before they lead to bigger issues in your home.
Have a question about maintaining your tile roof? Leave us a comment, we are here to help!